TYKES' TOWER SUMMER 2020 UPDATE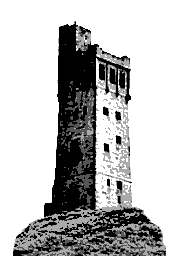 Tykes Towers… the amorphous entity that holds the notion of Tykes Stirrings… lives East Southeast of Neverland (turn left at Asda), and has been harboured there for nigh on four years. You would think by now all the kinks have been ironed out — but no — we are constantly finding errant addresses and inappropriate phone numbers, out of date data and un-reported happenings. Such is the state of flux we find ourselves in we have decided to have a new and shiny website built — exactly the same as the last one. Hopefully you will not notice the change, after all this is folk music! and the swan should glide gracefully along this gentle river of information, but it will be snappy and reliable and usable and accessible by future guardians of The Rose.
Be ever vigilant Tykesians and let us know if you spot further wrong addresses or phone numbers and let us know now, not tomorrow. Tomorrow is too late — and also, ironically, it never arrives.
The Big News is the name - had you noticed the change?
Behind that simple word swap there is a heap of effort. With the sad news that South Yorkshire's fab folk mag, Stirrings, has hit the buffers and that the Winter edition from the pen of Raymond Greenoaken and his merry band of faithful scribes will be the very last, comes fresh hope from the West.
Raymond has been bailing the vessel out, keeping Stirrings afloat (with a hole in his bucket!) for more years than seems humanly possible. He needs his peace. Your staid and solid Tykes' News, in an uncharacteristically forward-looking attitude, has become the lifeboat Stirrings craved. Spring was bring a yawning cavern in the Southlands which TN filled. Not in a brutish asset-stripping way, but a gentle merging, ending up with a comfortable package incorporating elements of both magazines.
Tykes' has become colour throughout but with a lighter weight of paper - economy raised its ugly head here - but the page count has stayed around the same, certainly not fewer.
We at Tykes' Towers would love to hear your views on the conjoining, and please don't stint on the advice. If ever opinions mattered, it's now.
tykesnews@gmail.com would be the email address of choice… or you could sharpen the quill and write to:
The Editor,
Tykes'Stirrings,
108 Bingley Rd,
Shipley BD18 4DP

A Word To Advertisers
Advertisers will get a whole county's extra exposure and some lucky ones will only have to advertise once instead of laying out double. There may be some future cost adjustment (colour and the aligning of policies come into play here) but subscriptions, cover price, retailers allowance, etc. will stay the same for now.
A Word To Would-be Newspaper Tycoons
Tykes' could do with fresh blood to carry Yorkshire Folk forward. Volunteers will be inducted gently and with dignity, but they must be free of ego, open minded, with no axes to grind and have no personal imperative to prosper through folk music (that has never been an option!). Often, expenses aren't covered, or hard work acknowledged and holidays are never honoured… I feel the queue diminishing as I type! Form an orderly line, please. Onwards and sideways.
The Tykes' Team
Editor: Nigel Schofield
Diarists: Raymond Greenoaken/Michael Hardeman
Treasurers: Jenny Scott/Jennie Ellison
Distribution: Raymond Greenoaken, Jim Shipley, Chris Manners, Vicky & Alan Wimpenny, Colin Devey & Tony Charnock, Jim & Jennie Ellison.
Subscriptions: Jim Ellison [temp]
Design/Layout/PrePress/Advertising: Jim Ellison
Web site: Anahata
Regular writers and reviewers (in no particular order).
The list changes regularly — you need to buy a copy to find out!
Nigel Schofield, Alan Rose, Chris Manners, Mike Feist, Elaine Wood, Penny Heaton, Jon Harvison, Lynda Hardcastle, Mary Humphreys, Anahata, Jennie Ellison, Jim Saville, Jim Shipley, Lucy Moon, Mal Jardine, Chris Dyson, Gordon Tyrrall, Jim Ellison.
Not forgetting all those club and festival organisers who keep us updated with their latest news. It's a pretty impressive list!